It's Monday morning, and you're in denial that your fright is become off and it's time to begin yet another wield week. "Where did the weekend travel? " you ask yourself as you inch your way out from for the purposes of the handles. After a hearty breakfast and your third beaker of coffee, it's time to oblige the agonizing travel to work.
But don't fret, because in merely 8 hours, you'll be saluted at the door by your favorite fur babes who are ready to show you a bit adoration. And for those working of us without pets at home, here are 14 hounds that would be more than happy to see you walk through the door!
1. "You came to get us! Thank goodness! "
2. I wonder if they do that every day. Seems wearying!
3. "Good, you're home. Now let's go for a swimming! "
4. "HI MOM HI MOM HI MOM! "
5. "Don't ever leave me alone again! "
6. Just wait…that tail humorist, though!
7. This golden retriever will even hang up your coating for you.
8. "I wasn't expecting you to be home for another hour."
9. "Hooman! You are home! "
10. This pup can't contain all that glee!
11. "I haven't left this spot since you left."
12. Dance it out, friend.
13. She was probably doing that for the entire day.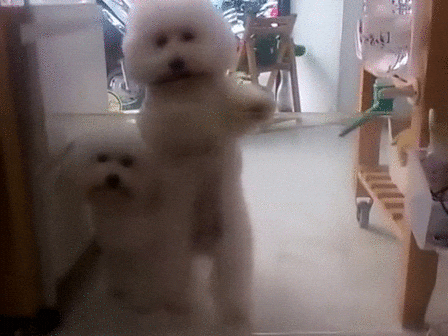 14. Now THESE are the ultimate homecomings.
Well, I don't have a hound, and I now realize that I've been bolt up. I need to see one of these faces after piece every day!