On Saturday, it will be a year since Britain afforded the proverbial up yours to Jacques Delors. And what have we learned? That there is only a hard Brexit and David Cameron likes expensive sheds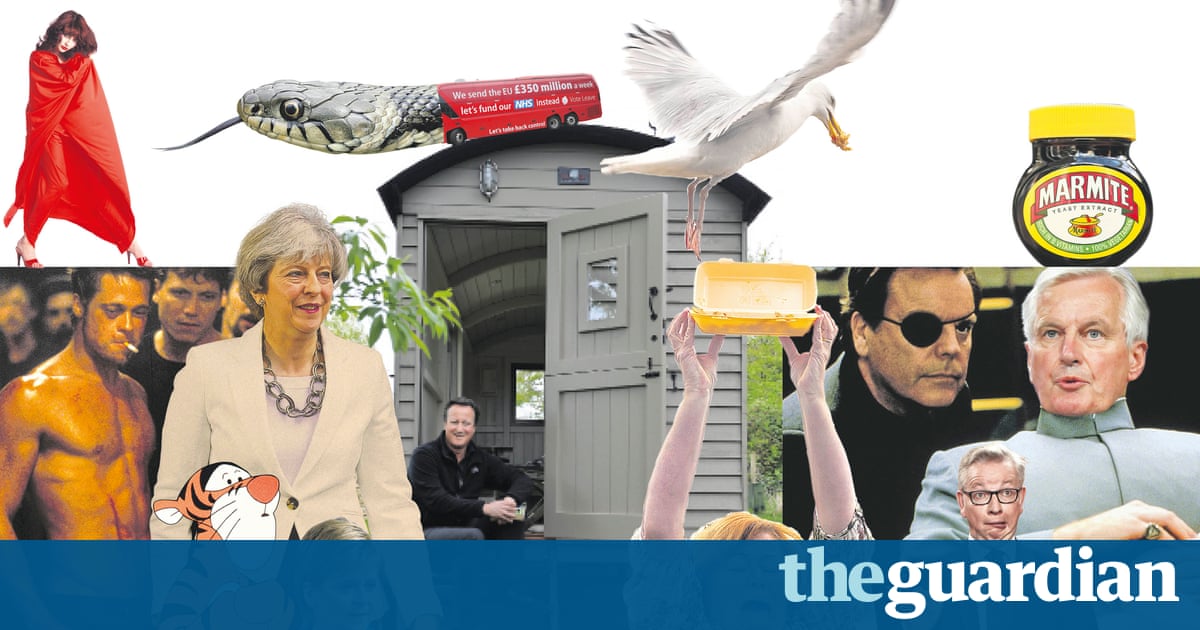 One year ago today, we knew so little. A YouGov poll on referendum daylight last year predicted a 52% to 48% continue succes and even arch-Brexiter Nigel Farage, for a moment, lost his insufferably oleaginous smirk as he conceded that it examined like remain will rim it. In the end, leave won by 51.9% to 48.1% on a turnout of 71.8%, with more than 30 million people voting. And Nigel Farage got his unacceptable grin back. What have we learned in the following time?
David Cameron would prefer to write his doubtless moronic if well-remunerated memoirs in a wheeled Oxfordshire molted rather than negotiate Brexit
Cameron quit as PM the morning after the referendum when it became clear Britain had voted to leave the EU. And who are in a position blamed him? His reassuringly expensive 25,000 molted has a wood-burning stove, dimmer swaps, sofa bed, sheeps woolen isolation and is coated in muted tints called clunch, mouses back and old-time grey. By compare, the EU negotiating team are semi-housetrained polecats even now spewing in French about chewing their opposite number genitals in some hellishly overheated conference room somewhere just awful like Brussels. Probably.
Buses lie
The slogan on the leave battlebus claimed that Brexit would produce 350 m a week for the NHS. Shortly after the referendum, one prominent leave activist, Iain Duncan Smith, said: I never said that during the course of the election. The 350 m was an extrapolation of the 19.1 bn thats the total amount of money we contributed across the European Union. What we actually said was a significant amount of it would go to the NHS. Not genuinely: leave safarus director Matthew Elliott tweeted during the referendum campaign: Gives yield our NHS the 350 m the EU takes every week. And that wasnt true-life: Britain had negotiated a deduction, paying merely 285 m a few weeks. Nor was it clear that everything EU costs could be channelled directly into health services. The leading say of the leave safarus, then, was based on a false prospectus and may have led to the British people voting for something they might well have opposed if they had the facts. Just saying.
Read more: www.theguardian.com