After Flying Lotuss debut film motivated mass revolts at Sundance, we questioned our commentators about the movies that drew them head for the exit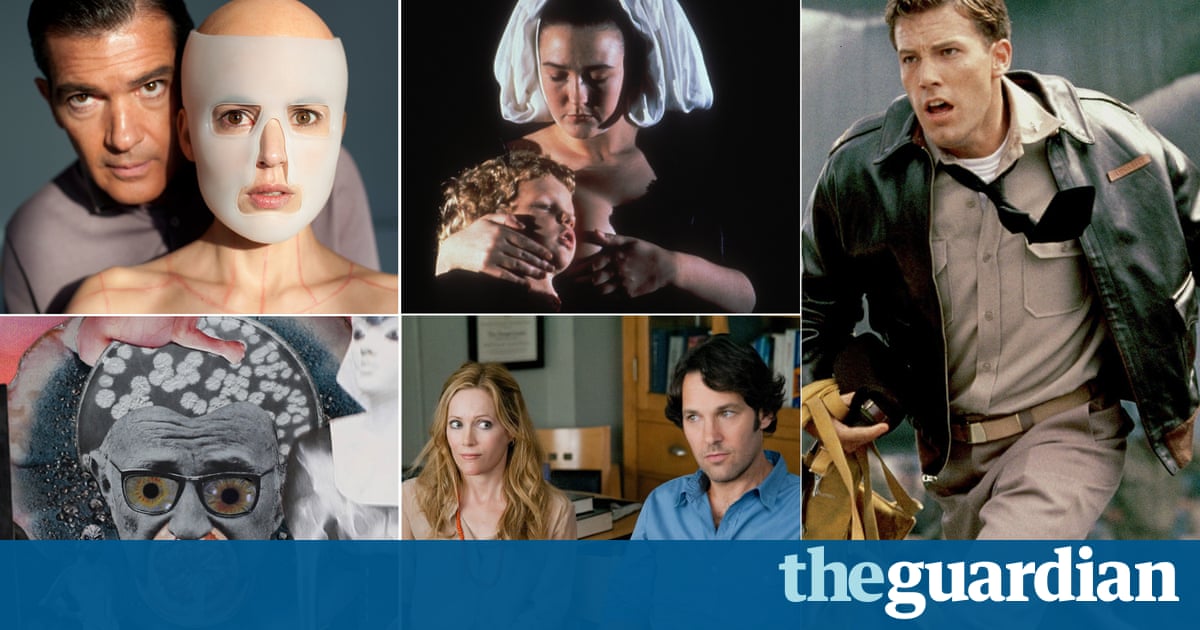 Pearl Harbor
I tend to remain in my seat for the duration of movies , no matter how wretched they may be. Perhaps its due to some everlasting optimism that a last-gasp construction might abruptly make sense of the clunky talk and swiss-cheese plotting of the previous 80 -odd minutes, or perhaps its because the prospect of fumbling my way out of a packed cinema in pitch blackness, knocking over popcorn and stand in reserves of half-defrosted Slush Puppies crowds me with abject fright. Either way, Im abiding throw.
The one exception to this informal govern was for the Brobdingnagian orgy of detonations and khaki that was Michael Bays Pearl Harbor. At the time of liberation the film was savaged by commentators for its Hallmark-greeting-card characterisation and incessant historical inaccuracies, but it wasnt for either of those reasons that I made an early departure; it was because the movie was three sodding hours long and by hour two and a half I really, certainly needed the loo. The conflict was still feelings on after I had sorted myself out, but there was no way in inferno I was going back in there if theres one thing worse than trying to escape a dark cinema, its trying to get back into one. GM
The Baby of Macon
Ive ever felt that as a movie critic is also a sort-of reporter, its a point of principle to stay to the end of a cinema, nonetheless horrific it is.( If its unwatchable, I tend to shut my gazes, impede my ears or just quietly was sleeping, depending on how exactly my delicate insights are being offended .) I dislike awful and/ or ordeal horror I signify, whats the time? but for the real criminal offences against cinema you need to go to the ostentatious, the vacuous and the unnecessarily brutal. Putting aside the two hours of the self-involved smirkfest that was Rian Johnsons The Brothers Bloom, I can think of best available candidate than an obscure Peter Greenaway film I received in 1993 called The Baby of Macon.
Greenaways eras as an outrage-provoker are well behind him of course, and I like a lot of his 80 s films: The Cook, The Thief His Wife& Her Lover; The Draughtsmans Contract; Belly of an Architect. But I took an instant, visceral dislike to Macon: a play within a movie kind of thing, peculiarity a restaging of a medieval moral performance( which is now being Greenaways own fabrication) about a woman who fakes a virgin birth and is sentenced to being repeatedly abused by the local militia. It starred Julia Ormond and Ralph Fiennes, both very early in their business. Greenaways big twist is that the actual performers( in the modern production processes the moral performance) chose they didnt like the woman playing the virgin-birth-faker, and rape her for real, and her agonised hollers are taken a number of everybody else for uncannily brilliant behave. Over 20 years later, I still dont examine any self-justification. AP
This Is 40
Read more: www.theguardian.com