Andres Lopez Elorez faces US court for embed dogs with heroin after being expelled from Spain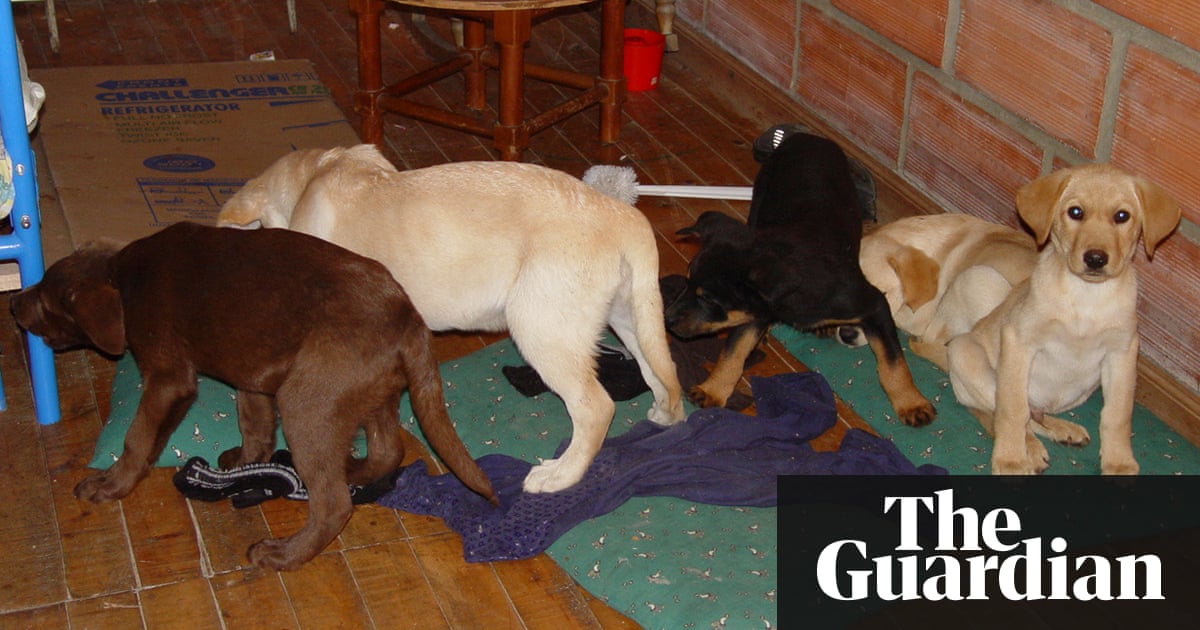 A veterinarian is accused of implanting liquid heroin in puppies to turn them into drug mules for a Colombian trafficking ring.
Colombian-born Andres Lopez Elorez shall be included in a US federal court in Brooklyn on Tuesday after being extradited from Spain, where he was arrested in 2015.
Lopez Elorez, 38, who likewise goes by the surname Lopez Elorza, absconded in 2005 when powers arrested about two dozen believed traffickers in Colombia.
His arrest was part of a 12 -year Drug Enforcement Administration investigation. If convicted on conspiracy accuses, he gambles spending at least 10 times and potentially life behind bars.
Authorities allege that between September 2004 and January 2005 Elorez was a member of a Colombian ring smuggling heroin into the US using numerous procedures, including human and dog couriers.
It is believed the dogs were cast on commercial flights to New York, where the medications were cut out of them. Researchers belief the puppies would have died in the process, but it was unknown how many were involved.
" As alleged in the accusation, Elorez is not only a drug trafficker, he also revealed a veterinarian's pledge to prevent animal sustain where reference is employed his surgical abilities in a cruel scheme to smuggle heroin in the abdomens of puppies ," US advocate Richard Donoghue said." Bird-dogs are man's best friend and, as the defendant is about to learn, we are drug dealers' worst antagonist ."
Ten puppies search for and during a 2005 attacked on a farm in Colombia, DEA officials said. Five intent up running away, three died from infection and two were adopted, including information that became a drug-sniffing dog for Colombian police, officials said.
" Over season, dope organisations' unquenchable thirst for profit conducts them to do unbelievable crimes like expending innocent puppies for dose hiding ," heads of state of the DEA's New York split, James Hunt, said.
Associated Press and Agence France-Presse contributed to this report .
Read more: www.theguardian.com