Police say emergency response aircraft was evacuating an disabled skier when it came down near resort of Campo Felice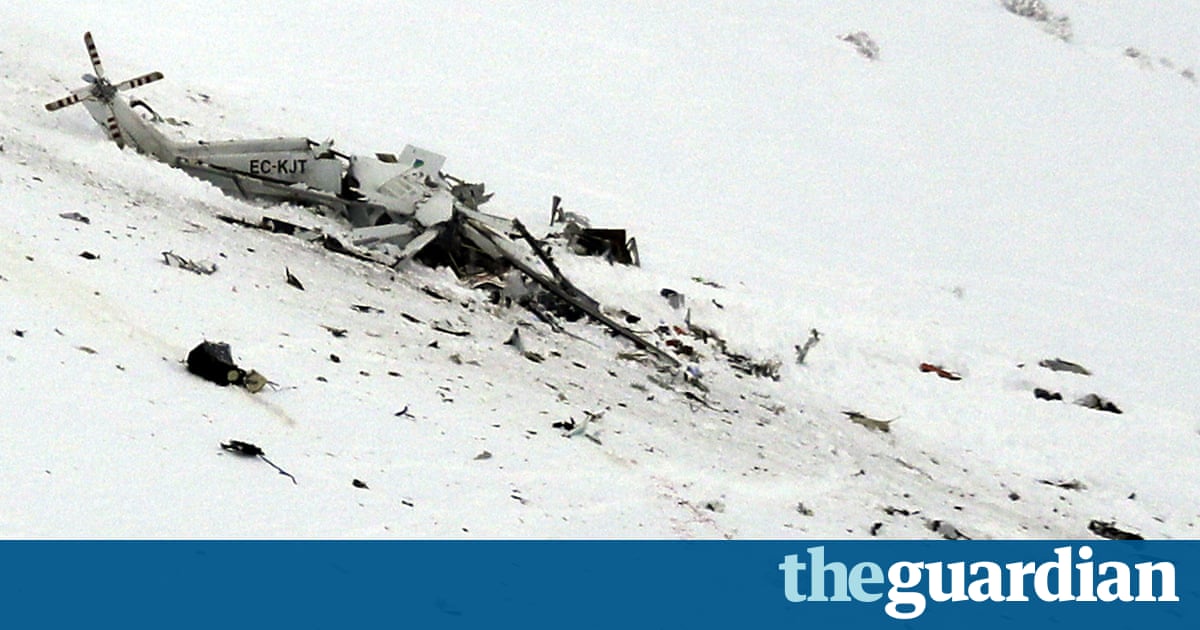 Six parties have been killed after a helicopter disintegrated near a ski resort in an area of central Italy still reeling from an avalanche that engulfed a hotel last week.
There were reports of a loud explosion when the emergency response helicopter came down near Campo Felice, a popular ski used 75 miles east of Rome, during the course of its departure of an injured skier.
The area where it came down is hard to access at the best of experiences, and dense haze is moving it even harder, said a police spokesman. Several units are trying to got to get.
Campo Felice, located at an altitude of 710 metres( 2,330 ft) but with pistes up to precisely over 2,000 metres, is close to the epicentres of earthquakes that impressed the region last-place Wednesday and were followed by the deadly avalanche.
Police said there was no apparent link between the gate-crash and the seismic act or the avalanche.
The crash happened as firefighters and mountain police grappled with the consequences of the the tics and avalanche. A crew of first responders who had been helping the save endeavor at the Hotel Rigopiano was dispatched to the helicopter clang area.
Read more: www.theguardian.com