At least three students taken to hospital after vehicle drives into activists who had begun attacking it with batons at anti-US rally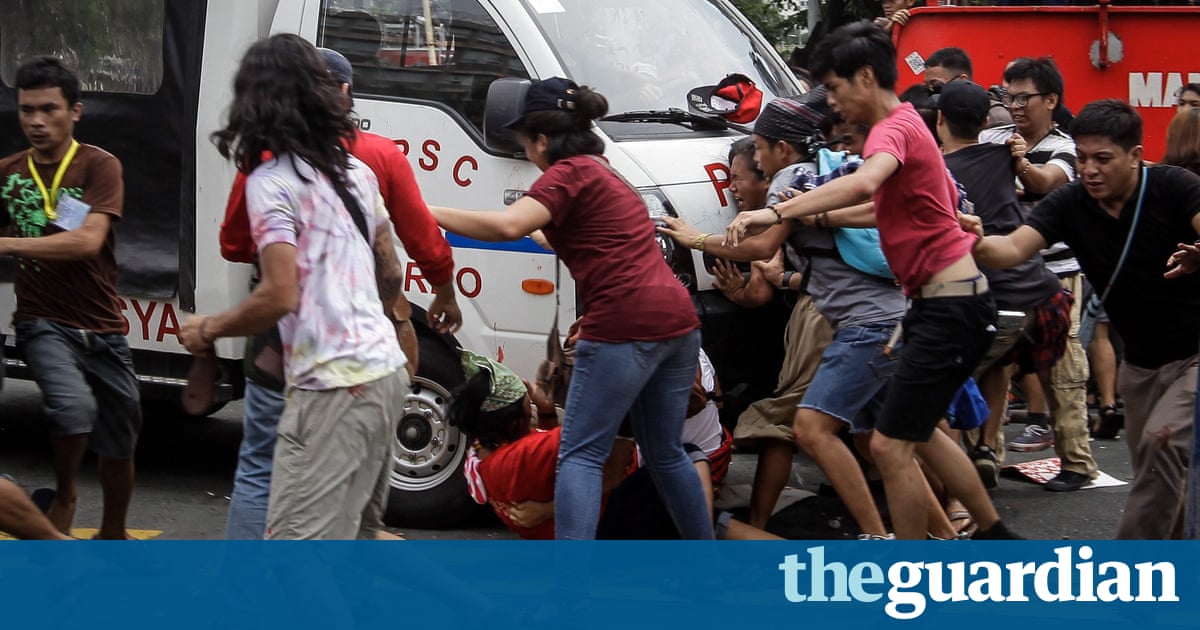 A police van has rammed into protesters as an anti-US revival outside the American embassy in the Philippines uppercase, Manila, swerved violent.
At least three student activists were taken to infirmary after they were run over by the van driven by a police officer, the affirm leader Renato Reyes said.
Television footage testified the van frequently ramming the protesters as it drove wildly backward and forward after protesters had smothered and started reaching the van with wooden wands they had confiscated from the police.
Read more: www.theguardian.com