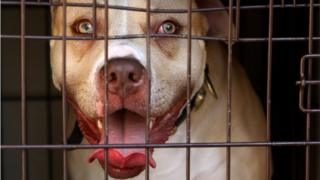 MPs are to investigate the effectiveness of the 1991 Dangerous Dogs Act amid digits suggesting there has been an increase in attacks.
Hospital admittances for puppy strikes rose by 76% in a decade, in agreement with the Environment, Food and Rural Affairs Committee.
It will consider whether the public is being properly protected and look at animal welfare concerns.
The RSPCA articulates the law is "ineffective and unjust" and requires replacing.
Breeds banned by the act are the 😛 TAGEND