The artist is being sued by a photographer who claims that Koonss 1986 labour I Could Move For Something Gordons exploited his photograph without permission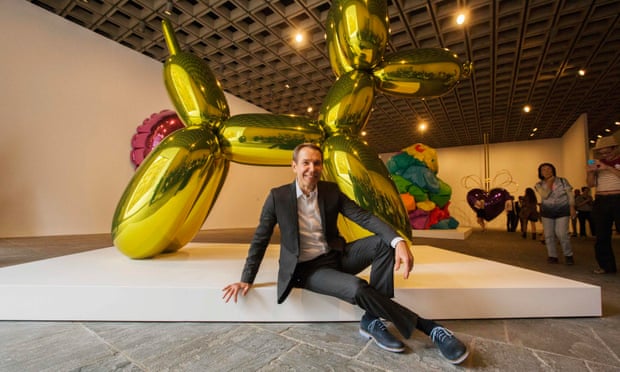 Jeff Koons, a US pop artist whose jobs can fetch millions, is facing charges he used a New York photographers commercial photo from the 1980 s in a painting without allow or compensation, according to a lawsuit filed Monday.
The photographer, Mitchel Gray, said in the complaint are presented in Manhattan federal court that Koons simulated his photo, which depicts a humankind sitting beside the status of women covering on a beach with an easel, virtually unchanged and in its entirety.
Gray is also suing New York-based auction residence Phillips Auctioneers and an as-yet-unnamed former owner of the Koons print, which sold for $2.04 m in London in 2008.